Pittsburgh Worker's
Compensation Attorneys
Suffered or sustained an injury at work? Contact a Pennsylvania workers' compensation lawyer at Lebovitz & Lebovitz, P.A. for a free consultation right away.
When suffering a work-related accident or injury, you may be concerned about how you will pay all of your medical bills or how you'll get paid for missed time from work. Fortunately, workers compensation benefits cover most employees. However, receiving benefits may not be as easy as they should be and if you become disabled from an accident or injury in the workplace, it could take a long time until you fully recover. Will your savings cover you through this time?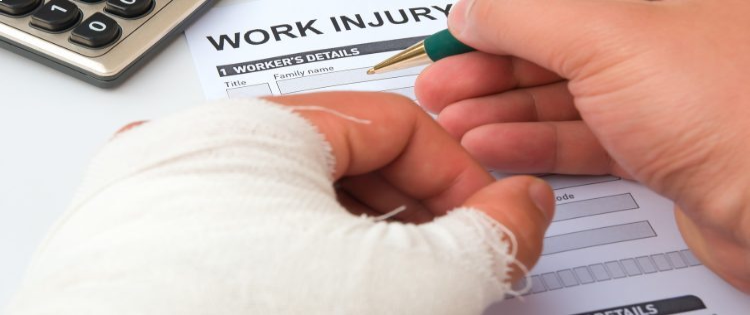 If you have been hurt at work, you need to speak with a workers' compensation lawyer today. For more than 80 years, our team of personal injury lawyers has helped thousands of clients and their families throughout Western Pennsylvania with their workers' compensation claims.
Lebovitz & Lebovitz, P.A. is here to make sure that you receive the maximum compensation allowable for your work injuries, and that you and your family are taken care of during your time of need to the fullest permissible extent.
Workers' compensation benefits will cover medical expenses and lost wages when you suffer a work-related injury, illness, or aggravate a pre-existing condition because of the work you perform based on the statutory formulas. However, many times workers compensation claims are denied, and you must go through the process of proving your claim. Do not go through this process on your own, the workers' compensation representatives know the entire process and may deny your claim, arguing that your injury was not work-related or based on a technicality.
If your initial injury claim was rejected by the workers' compensation insurance company, or if your needed benefits are canceled before you can return to work, you should immediately contact a Lebovitz & Lebovitz workers' compensation lawyer. Our workers' comp lawyers have decades of experience handling these types of claims, and we remain current with the latest changes in Pennsylvania employment laws. We can help you with the entire process to make sure that you get all benefits you deserve.
Under workers' compensation insurance you can collect compensation for a work-related injury without the need for filing a lawsuit against your employer. In Pennsylvania, Workers' comp may be your exclusive remedy against your employer. While you cannot sue your employer, you may still have a case or third party claim against another person or entity responsible for causing your injury. For example, if a defective piece of equipment resulted in an accident, you may have cause to bring a claim against the equipment's manufacturer. To learn more about your legal options, contact a workers' compensation lawyer at Lebovitz & Lebovitz, P.A. We will explore every avenue to make sure you get the maximum allowable recovery. Let Our Workers' Compensation Attorneys Help You with Your Work Injury Claim
If your claim for workers' comp was turned down by your employer or their insurance company, you should seek the assistance of work injury lawyer immediately. Let our dedicated team of workers' compensation lawyers help you to get the benefits due to you.
Even if you are collecting compensation benefits, contact us so we may help evaluate with an offered settlement is truly fair and in your best interests or to help you negotiate one.
We understand that the after suffering a work-related accident is a hard time in your life and there are a lot of questions concerning what to do next. We are here to help. Contact us now for a free case evaluation for your workers' compensation case. Call us at 412-351-4422 or click here to email us. An attorney will get back to you right away to discuss your work accident injury.
Are you having any legal problems and don't know where to turn? talk to our lawyers.
We assure you that we can help you.