Pittsburgh Personal
Injury Attorneys
When it comes to matters of negligence and serious injury, we are the Pittsburgh Personal Injury lawyers that you need. When the innocent are neglected, they end up going through unfair routine procedures and coming out with enduring injuries, expensive medical bills and undue sufferings. You truly deserve compensation if you have been injured or shortchanged due to negligence. Negligence from your business sector, workplace, hospital, insurance, and family amongst others can result in various diagnostic errors, treatment errors, injuries, mistakes, poor monitoring and equipment failures amongst others. This is why you need a fair hearing and justice in your favor and you can only achieve this when you call on us today as your Negligence Pittsburgh Attorneys.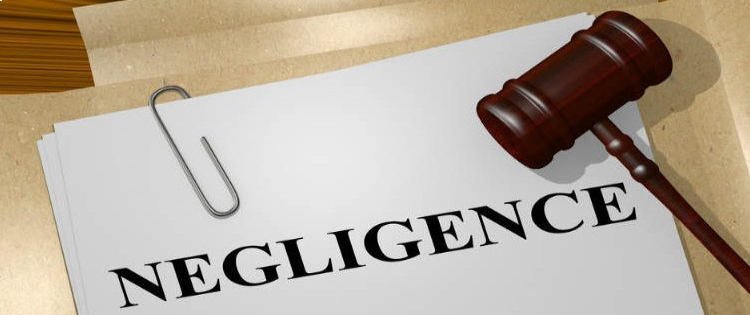 Negligence is the failure of a reasonable standard of care, and there is a need for proper legal representation for anyone who has been injured through neglected and caused to suffer. We are experienced Pittsburgh negligence attorneys to protect victims. We are Pittsburgh-based Attorneys meeting your personal, family, and business needs from planning to litigation in all aspects, from formation to estate work, and we go that mile to make sure everyone with a case gets a fair hearing and just compensation. We have helped victims of negligence and product liability obtain substantial settlements in our many years of experience, and we want to help you now. Contact us, and we can discuss your case with a free consultation for your protection and benefit.
Suffered or sustained a serious injury or the loss of a loved one due to negligence, contact a personal injury lawyer at Lebovitz & Lebovitz, P.A. today for a free consultation.
For more than 90 years, our attorneys have built a reputation for handling personal injury law cases. When you or a loved one have experienced a devastating loss or suffered a serious injury, your choice of legal representation matters. At Lebovitz & Lebovitz, you can be sure that your case is in the best possible hands.
As your Personal Injury Lawyer, Lebovitz & Lebovitz Fights For You
As the injured victim, you may be required to bring a lawsuit against the negligent party to collect and obtain the compensation for your injury that you desperately need and deserve. Unfortunately, you will likely face many legal hurdles and obstacles without a knowledgeable and experienced personal injury lawyer on your side. Sadly, many victims of car crashes, truck accidents, work accidents, and defective products never receive the money they are entitled to. The legal process is complicated and can be confusing, and insurance companies profit by settling for as little as possible. At Lebovitz & Lebovitz, a skilled personal injury attorney will ensure that you receive compensation for your injuries, out-of-pocket expenses, medical bills, lost wages, pain and suffering, and other damages.
Lebovitz & Lebovitz, personal injury lawyers, have immense experience with accident lawsuits, from car accidents to complex cases involving tractor trailers, construction site accidents, product liability, medical malpractice, and premises liability cases.
Here are a few of the personal injury case types we handle:
Truck Accidents: The personal injury attorneys at Lebovitz & Lebovitz represent drivers, passengers, pedestrians, and truckers who suffer grave and severe injury or death in a truck or tractor-trailer crash.
Car Accidents: Our Attorneys represent injured victims who suffered serious harm in car crashes caused by another driver's negligence, recklessness, or carelessness.
Bus Accidents: Whether the bus accident was the fault of a negligent bus driver or another motorist, a Lebovitz & Lebovitz personal injury lawyer will help you obtain the maximum recovery for your injuries.
Pedestrian Accidents: If you are a Pedestrian hit by a car, truck, or bus, you can suffer severe or life-threatening injuries. We help hold the driver responsible and assist you to have everything you need to recover from your injuries.
Bicycle  Accidents: If you have been injured while riding your bike due to a negligent diver, we will help you collect what is due.
Slip and Fall Accidents or premises liability: If you slip and fall on someone else's property or place of business, our lawyers will help you bring a lawsuit against the negligent property owner.
Wrongful Death:  The loss of a loved one due to someone else's negligence should not go unanswered. Let an experienced and compassionate personal injury lawyer at Munley Law could obtain justice for your family.
Workers Comp Claims/Workplace and Job-related Injuries: We represent injured workers whose workers' compensation claims have been wrongfully denied. We will also help determine whether you may bring a third-party personal injury claim for the cause of your accident.
Dog Bites: If you or a family member has suffered from a dog bite, we hold negligent dog owners responsible and can assist in recovery when their dog bites or seriously injures another person.
Underinsurance and Uninsured Motorist Claims (UM/UIM): If you or a loved one has are hurt in a motor vehicle accident, and the other driver or party at fault did not have any insurance or not enough insurance, then we can still help you recover the benefits you deserve from your carrier when you have the appropriate coverage.
Each personal injury case is unique.
Take the first step towards obtaining the compensation you are legally entitled to for your injury. Speak with a personal injury lawyer at Lebovitz & Lebovitz, P.A., without delay. We will evaluate your particular situation, answer any questions you may have, and help you determine the next steps to take. Have the peace of mind you deserve. We will help you through the difficult and devastating time that comes with a serious personal injury.
At Lebovitz & Lebovitz, we know that the financial burdens following a serious injury can be overwhelming. That's why our personal injury lawyers handle your case on a contingent fee basis. This means that we do not collect a fee unless we obtain a settlement or verdict for you.  There is no fee or obligation to have a personal injury attorney review your situation with you.  If you even think you may have a case, or if you have questions about bringing a personal injury lawsuit, we can evaluate the details of your situation at no charge.
If you or someone you love suffered an injury, call an experienced personal injury lawyer at Lebovitz & Lebovitz at 412-351-4422 or use our online form.
The Pittsburgh law firm of Lebovitz & Lebovitz has the experience, resources, and commitment to produce the results you deserve when you have been injured due to the carelessness and negligence of another.
Contact us without delay. Law cases are governed by a statute of limitations. This is the time period that you have to file a lawsuit against another. If you wait too long, you can be prevented from recovery.  In Pennsylvania, you must normally commence a legal action from the date of the incident or from the date that you would have reasonably known of the incident in the following time periods:
Statutes of limitations to commence a personal injury lawsuit in Pennsylvania:
Personal Injury: 2 years
Product Liability: 2 years
Wrongful death: 2 years
Medical Malpractice: 2 years
Contact an attorney at Lebovitz & Lebovitz at 412-351-4422, or use our contact form email or chat to receive the answers to any of the questions that you might have about your accident, free of charge. We will fight for maximum compensation and the justice you deserve.
Contact us today with questions or concerns about your injury or accident. Make an appointment now to discuss all your legal options when wronged by another.
Are you having any legal problems and don't know where to turn? Talk to our lawyers.
We assure you that we can help you.