Lebovitz Approach for
Administrative Law
The lawyers at Lebovitz & Lebovitz, P.A., help businesses and clients achieve their most important goals. Whenever things look questionable or confusing to you, the best thing that you can do is to give us a call to help you appraise the issue at hand. We have the knowledge and experience to unravel the facts and figures for you, so that you are fully secure and without any loss of benefits or reprimand, citation or audit from governmental agencies. Lebovitz & Lebovitz, P.A. as attorneys have worked with various administrative law issues. We simply have many successful years of experience in this complex area of practice. We stand by and support our clients.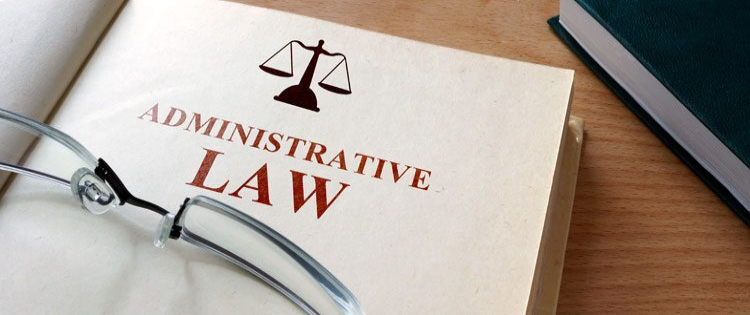 Administrative law deals with proceeding before an administrative agency established at all government levels. Applications and appearance is required concerning licensure, zoning, liquor license applications, renewals and operations, driver and vehicle registration including testing, violations, suspension/revocation, corporation filings, immigration, public utilities, environmental issues, agriculture, workers compensation, wages and hours, social security issues, finance, ERISA, pension, school law, IRS etc. If you are caught up in a compliance issue with the government then you need to working with your Pittsburgh administrative law firm at Lebovitz & Lebovitz, P.A.
We work to help you deal with all aspects of administrative law. Without the thorough legal aid of an administrative lawyer in Pittsburgh, you could sustain a substantial financial and/or personal loss.
If you or your businesses are facing scrutiny for non-compliance from any governmental agency we can provide you with sound legal advice.
At Lebovitz & Lebovitz, P.A., we simply help individuals, corporations and professionals find feasible solutions so they can stay successful and keep in compliance with all governmental code of practice. There are various types of issues that can be addressed:
 Taxes – Liens, Audits
 Immigration
 Social Security Disability Benefits, Application Assistance, Hearing Attendance, Appeal.
Workers' Compensation Law, representing injured claimants, obtaining benefits and settlements/compromise and releases
PENDOT, Drivers License Issues, Suspension, Traffic.
We have handled numerous social security cases involving the filing of social security petitions, appearing before administrative law judges, writing briefs, taking appeals both administratively and in Federal Court. We obtain the necessary medical records and documentations to assist you. With regard to workers' compensation under Pennsylvania law we can pursue both partial and total disability claims, obtain compensation for injuries including disfigurement pursuant to statute. We have been successful in obtaining lump sum payment by commutation procedure/compromise and release though necessary hearing. Prompt notice of an injury to an employer is required, legal action should not be delayed.
Whether before an administrative law judge or Tax Court, we have appeared for our clients to solve problems and obtain relief. Statutes of Limitations apply; contact the legal offices of Lebovitz & Lebovitz, P.A. today.
Are you encountering legal challenges and uncertain about the next steps? Look no further. Our experienced lawyers are here to assist you with any legal problems. Rest assured; we have the expertise to provide the help you need. Let's talk today.