Social Security Disability (ssdi/ssi)
Attorneys in Pittsburgh
Disabled and unable to work, wondering how you will continue to support yourself and your family and pay you medical and other bills, let us help you.
The Social Security Administration (SSA) provides benefits to individuals who are physically or mentally unable to work and are in need of income these referred to as Social Security Disability Insurance (SSDI) and Supplemental Security Income (SSI).
The Social Security Disability application process may be a long and daunting, especially if you have never filled out an application before. The initial request is often denied. Improve your chances and have an experienced attorney from Lebovitz & Lebovitz, P.A. assist you during the process.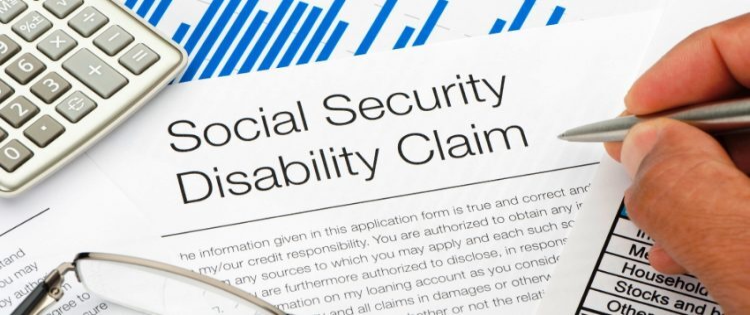 We will be there with you, helping prove your disability to SSA, assisting with the application, and appealing to an administrative law judge every step of the way. You do not have to do this on, your own, especially when dealing with a disability.
Contact us now at 412-351-4422 for a free consultation. Help from a Social Security Disability Lawyer is a phone call away.
If you are disabled and unable to work due to a disability, you may qualify for to social security disability benefits. However, recovering these benefits can be complicated. You will need to provide proof that your health condition that impairs your ability to work to the degree the SSA requires.
It is important to see if you match the many listed impairments that social security considers will make you totally disabled and unable to perform any work. If you meet the severity criteria or have another impairment or combination of impairments so severe that it prevents you from adjusting from any job, then you may meet the definition of "disabled" set by the SSA.
You can receive Social Security disability (SSDI) or Supplemental Security Income (SSI) benefits if you can not perform a "substantial" amount of work because of a physical or mental impairment that is expected to or has lasted for a minimum of 12 months or possibly results in death. Social Security defines Substantial Gainful Activity (SGA) as the amount of money that you can earn and still qualify for Social Security disability benefits. The monthly SGA amount for statutorily blind individuals for 2023 is $2460. For non-blind individuals, the monthly SGA amount for 2023 is $1470. It is vital to have your issues well documented and supported with medical records properly submitted to SSA to prove your case.
You must have also earned enough work credits to be eligible for SSDI. The number of credits you need depends on your age.
Many people attempt to file a Social Security disability application on their own. Contact a Lebovitz & Lebovitz Social Security Attorney first before you submit your claim so that we can evaluate the application before submittal to help identify and properly frame and present issues and even help gain approval the first time and avoid the appeals process.
If you do not have enough work credits, you may still be able to qualify for Supplemental Security Income or SSI when you have low income and limited assets ($2,000 for individuals, $3,000 for couples).
Many times a qualified person will be denied their initial claim for SSDI or SSI benefits. We can help in securing the benefits you deserve, even after the SSA denied your application.
There are only 60 days to file after you receive a letter of denial for a request for reconsideration or hearing. Contact a Lebovitz & Lebovitz, P.A., Disability Attorney as soon as possible. If you are not able to file an appeal before this deadline, you must start a new application and be prevented from collecting all the past benefits to you if you have to start all over.
The approval rate for the reconsideration is little, and usually, we must appear before the Administrative Law Judge (ALJ) for a hearing. There we can present the evidence that supports your claim to help you get your much-needed befits. If the ALJ decision is unfavorable, we can discuss further legal options for getting the benefits you need.
The entire process of obtaining SSD benefits can be long and difficult; you need an experienced disability lawyer from Lebovitz & Lebovitz on your side.
You need one of our Social Security Disability Lawyers in Pittsburgh.
Contact Lebovitz & Lebovitz for a Pennsylvania Social Security attorney at our Pittsburgh office at 412-351-4422 or contact us on page or email us. An attorney will get back to you right away to discuss your social security disability case.
Contact us today with questions or concerns about your family law, divorce or custody matters. Make an appointmant now to discuss all your options with the pressing issues.
Are you having any legal problems and don't know where to turn? talk to our lawyers.
We assure you that we can help you.